Discovery
You Want to Do Business in China?
In all things there must be a beginning. The modules we offer allow you to assess and then address the Chinese market with the best chance to succeed.
You might not be a beginner in China, audit/diagnosis is still essential for us to perceive at best your issues and to explain them precisely to our Chinese teams and to other local partners.
Your questions?
Chinese culture is complex?
Language and writing are weird?
The Chinese negotiate otherwise than we do…
How much shall we invest in China?
How should we sell in China?
How could we buy from China?
How high the risks of copying and which protection?
…
Our Answers:
We audit and validate your project
We provide a cross-culture pre-training
We carry a feasibility study or a market research (field work) as appropriate
We look for potential partners (customers, distributors, suppliers, subcontractors, joint venture…)
We organize your mission, including on-site support and mentoring
We help you build your strategic business plan for China
Audit and Validation of Your China Project
First and foremost, it is essential for us to get to know your business and understand your expectations. For this purpose, we visit you on your premises, analyse strengths and weaknesses of your company regarding the Chinese market, so as to assess whether a development in China is both feasible and desirable.
At the same time, we take the opportunity to introduce to your team the main Chinese cross-cultural matters, bringing you the keys to easier decode local ways and habits.
---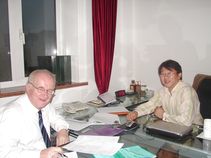 Feasibility and/or Market Study
Before you get into China and start your business, you have to get a good picture of the Chinese market key features.
China remains certainly a growing market, but a much competitive and much courted one.
It is difficult to access China because of its remoteness but even more because of its culture and their business practices, quite odd to us.
Prior to any commercial approach, our local teams carry out a prefeasibility study and/or a market survey to identify business opportunities in the market and grasp its shape:
the peculiarities of the Chinese market
the distribution channels
the local and foreign competition
the acceptance of the Chinese market for your products or services
the Chinese laws and regulations
the market players (prescribers, importers, distributors and potential partners)
---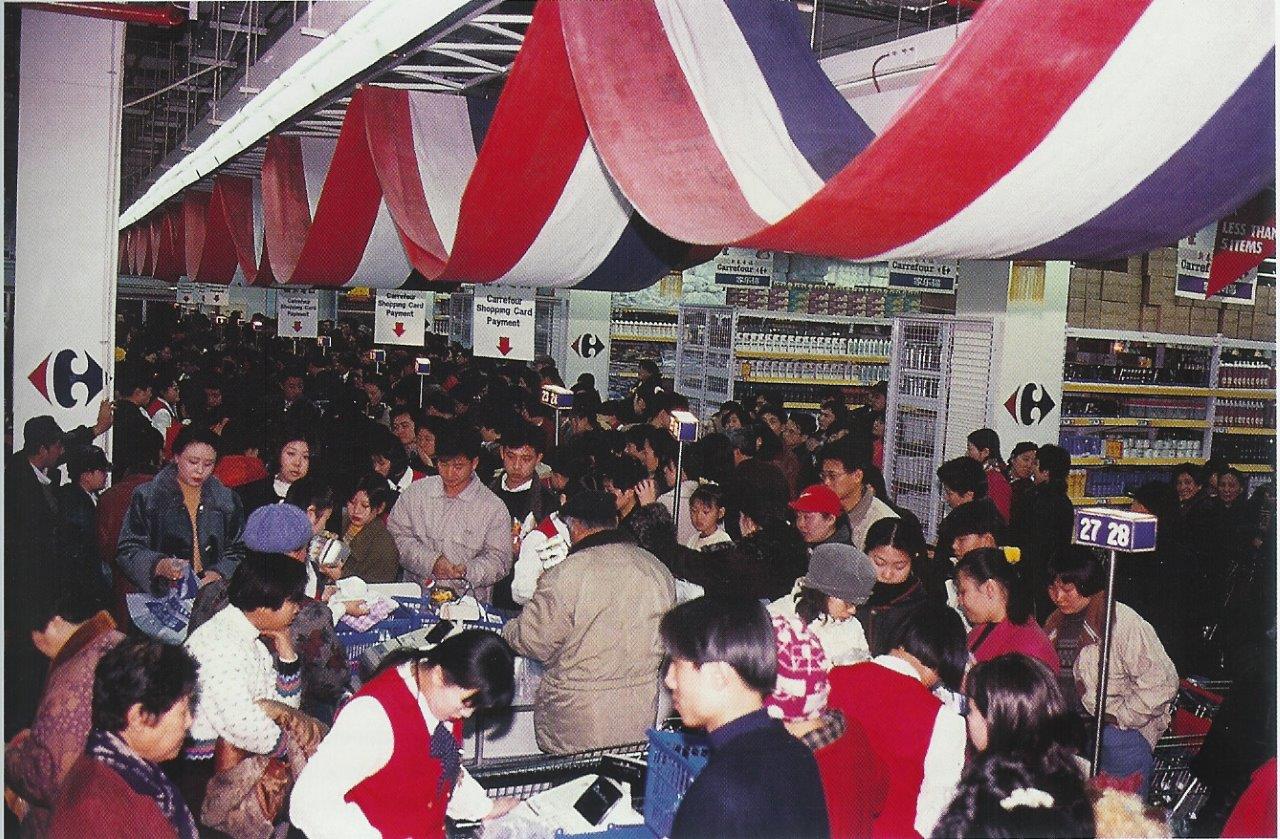 Your Discovery Mission
Once your project on the Chinese market is deemed feasible, we organize for you a dedicated mission (usually 5  working days on 2 or 3 cities with a dozen targeted meetings):
You receive before departure your journey information (agenda and details of targeted meetings)
Identification of prospective partners in China
Each Representative of your company becomes Chinese business cards
To ease communication with the Chinese companies you will meet, we prepare a presentation sheet of your company in Chinese
The Representatives of your company are supported and monitored on site by our local teams that back them by each meeting
We provide interpreters versed in negotiations with Chinese companies
Daily reporting
Debriefing meeting at the end of mission in order to measure feedback and to give strategic advice.
Because each company is different, with their own specific project, we provide tailored missions to match their needs and expectations.
Contact Us!
---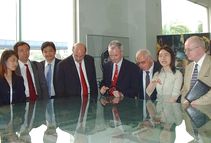 FIM Mission "Car Making"
Visit of GM Plant, Shanghai
Debriefing and Strategic Advice
Back from your mission, we debrief with you assessing your actions in China and offering you a follow-up process suited to your needs. We can then provide you with:
commercial support (help to start a partnership with a Chinese company, backing you at a trade show, follow up of your activities over time…)
on the spot service (in order to organize your seminar, to get your products approved, interpreting, document translation, or creating your Chinese website…)
assistance in your setting up (support for the creation of your Chinese subsidiary or joint ventures, search for your location…).
At each step of your project (market survey, mission preparation, on-site backing, follow-up…), we take the time to assess with you the progress of your action in China (positive aspects and issues to be improved) and give you advice on the strategic approach to carry out so that your project might develop durably for the best.
---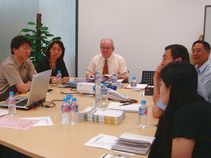 ---
Because every company is different and has its own project, we propose missions adapted to its needs and expectations.