For over 30 years, ENERGIE 7 International has been assisting many customers, sometimes from large groups but for the vast majority from the private sector (SMEs and Midcaps). They all decided once to entrust us for their business in China, and for many of them, we continue to monitor their operations.
François DEGUY, President, and Éric BULLE, General Manager
AMIS (SIFCOR Group) – Montluçon (France)
Thanks to a strong cooperation experience with Energie7 International over several years for different branches of our Group, we can testify to the quality of its French and Chinese teams and its extensive knowledge of business practice in China. So for our AMIS company, Energie7 could identify and introduce to us good potential partners matching our expectations. Energie7 supported us from the negotiations until the outcome of a joint venture. We only recommend their services to any company looking for success in the Middle Kingdom.
Philippe COUPÉRIE EIFFEL (Bordeaux, France)
ENERGIE 7 International company substantially contributed to launch in China the Saint-Émilion Bordeaux wine named after my great-grandfather, Gustave Eiffel. An importer was found, a distribution network has been set up and the first containers have already been sold, only a first step in our collaboration.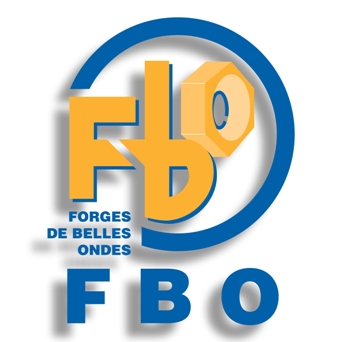 Pascal CHEVRIER, President and CEO
FBO (Forges de Belles Ondes), Saint-Junien (France)
Despite a presence in China since 1997, reinforced through a JV from 2003, we felt the need to establish a partnership with Energie 7 in order to alleviate the cultural differences between our two countries.
The extensive experience of Pierre Dhomps and the quality of Chinese network allowed FBO sales in China to surge, after only four years of collaboration.
However, nothing can ever been taken for granted with our Chinese friends, given the speed of industrial and commercial changes.
That is why our cooperation is expected to be a long term one.
Jean-Louis DEGUY, President
Forges de Courcelles (SIFCOR Group) Nogent (France)
Addressing China is not easy and may rise concern. But with Energie 7, we felt quickly comfortable, thanks to their remarkable knowledge of the Chinese culture, language and industry.
The influential network, professionalism, rigor and friendliness of their Chinese and French teams are all key success factors for any project in China.
Energy 7 is a reference in this matter, and Forges de Courcelles say special congratulations to Pierre Dhomps who could brilliantly develop his company to where it is today.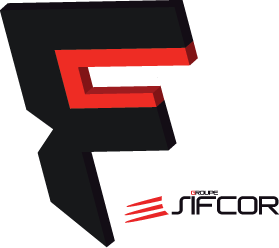 Pierre-Eric JOLLY, Manager
Champagnes René Jolly – Landreville (10)
Since I took the control in 2000, international development was a priority to me. I am sure that market diversification is for the long-term a cornerstone of our business.
With China opening up to wine, I decided it was the right time to approach this Asian giant. But due to the geographical distance and the complexity of the market, it was important to keep under control the potential risks of failure linked with cultural differences. I therefore chose to turn to an expert consultant for the Chinese market.
For the pre-feasibility study as well as both missions already made into China, ENERGIE 7 International proved quite professional and responsive, key features for such a project to succeed. Their China correspondent escorted me by both missions and provides us now with monitoring of our prospects and chases them up on our behalf. We expect the first order within few weeks.
Jean-Louis YANG, President & Jérôme SIAT, Vice-President
ALPHITAN Group (Bordeaux, France)
Alphitan group is the European leader for the maintenance of electric and electronic systems, in particular for industrial rotating machines.
To draw up our expansion strategy in China, where the market is particularly important and experiencing a strong growth, we decided to have a preliminary study done, in order to identify the main potential clients and to validate the interest in our services .
We found with Energie 7 listening for our concerns and answers for our questions, and much more: strategic advice and the quality of the relational network brought by Pierre DHOMPS and his teams helped us in avoiding many hurdles and in focusing our development in China. Our teamwork is just beginning!