Our References
Our Sponsors, Partners, Supporters and Allies
For over 30 years, ENERGIE 7 International has been ushering many customers, some from large groups but most of them SMEs or mid-caps from private sector. Each of them once decided to mission us for their business in China, and many still continue to entrust to us the backing of their operations.
In addition, E7 has been maintaining for years close ties with a number of partners (professional associations, development agencies, regions and chambers of commerce). E7 also has established cooperation or agency agreements.
Not the least strength of E7 consists in the trusting relationships that have been woven over the years with Chinese business and administrative authorities, building a strong network ("guanxi" in Chinese), a key factor to achieve results in China.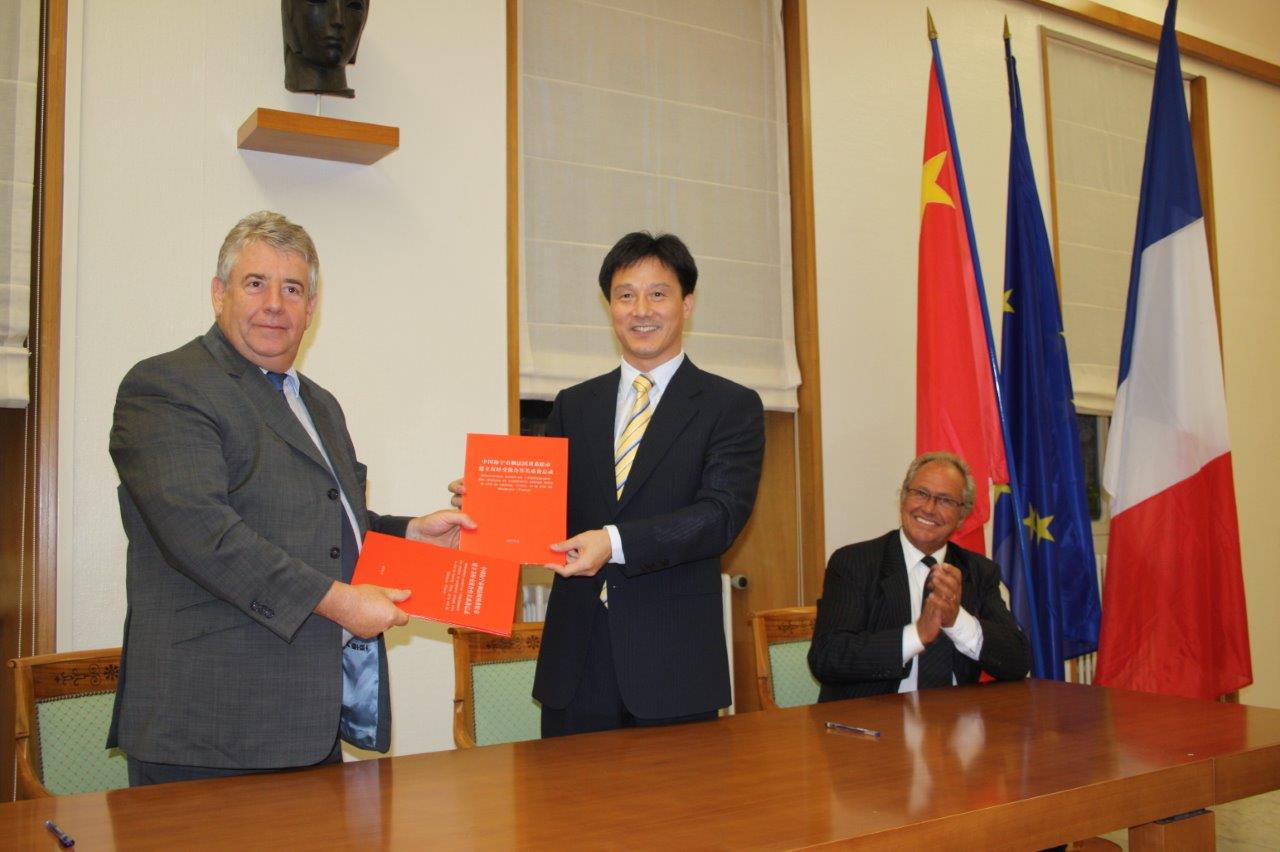 The Mayors of Besançon (France, Doubs department) and Haining (China, Zhejiang province)